Flavors that bloom in fresh air
Individual Outdoor Kitchens
Statek Wood's individual construction solutions for outdoor kitchens.
When designing an outdoor kitchen, there are many different possibilities, ranging from a relatively simple corner setup to including an oven, stove, refrigerator, and built-in storage cabinets. The ideal outdoor kitchen structure should offer the same functionality and hospitality as an indoor kitchen
How to start your project?
"We believe that clear communication and mutual understanding are essential to ensure complete satisfaction with orders. That's why we start each customer's order by creating technical drawings to ensure that we all have the same understanding before starting production."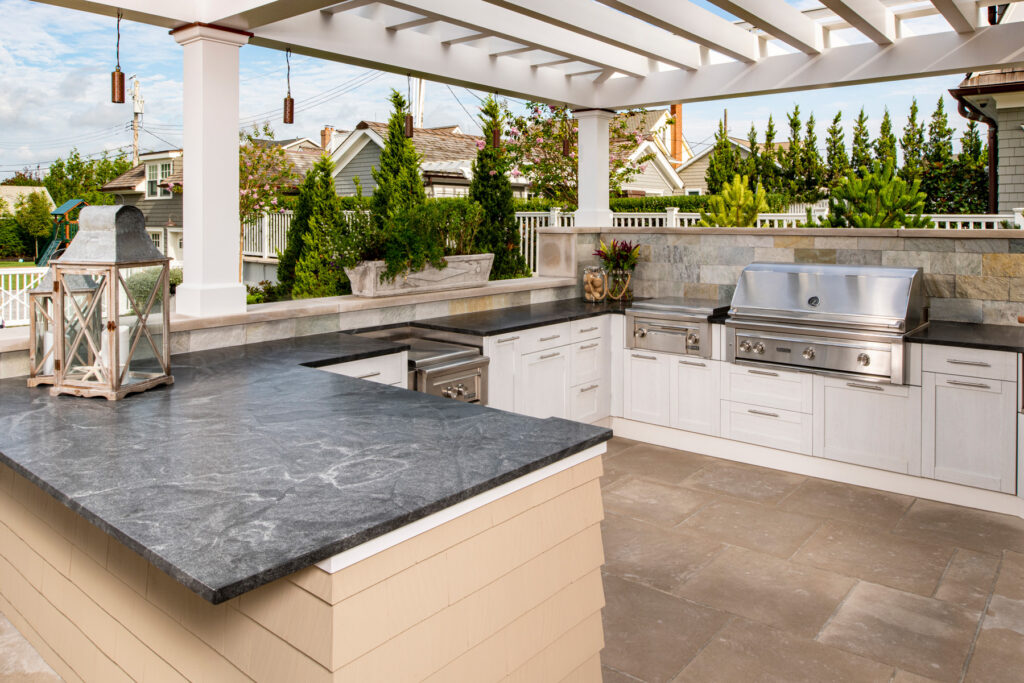 To help us understand your ideas, we recommend that you provide us with hand-drawn sketches. Our team of experts will use these sketches to create detailed technical drawings that illustrate the design and specifications of your custom product.
We understand that every customer is unique, so we are happy to offer on-site assessments when needed. Our team can visit you, take the necessary measurements, and assess any potential challenges or constraints. This way, we can ensure that the custom shelter or pergola fits your specific needs and environment.
Payment terms for our products:
The first installment – technical drawings with 3D pictures for 300-.€
The second installment – before the start of manufacturing, 50% of the total balance
The final installment – when your product is ready, 50% of the total balance
NB! Construction does not include kitchen furniture