Turn Carport into Garage - Modern Solutions
Recent studies show that there are about 563 cars for every 1000 persons in Estonia today, which translates to about 1 vehicle for every 2 people. With such statistics, it is not a surprise that for most homeowners a garage or carport is a necessity for the safe storage of their vehicles.
Garage versus Carport – How Are They Different?
Although they serve the same primary purpose, and might even be confused with each other, garages and carports are quite different in structure. A garage is a completely enclosed area with walls and a door. It usually also has plenty of storage such as shelves and cabinets for tools and other items.
A carport, on the other hand, is much more open. There is a solid roof that is held up by posts or columns. There are typically no walls on a carport, although some designs might come with a couple of walls and maybe even a gate.
Both structures come with their advantages and drawbacks. Recently though, many homeowners are deciding to turn carport into garage. If you are contemplating on doing the same thing, it might be a good idea to understand the pros and cons of each option further.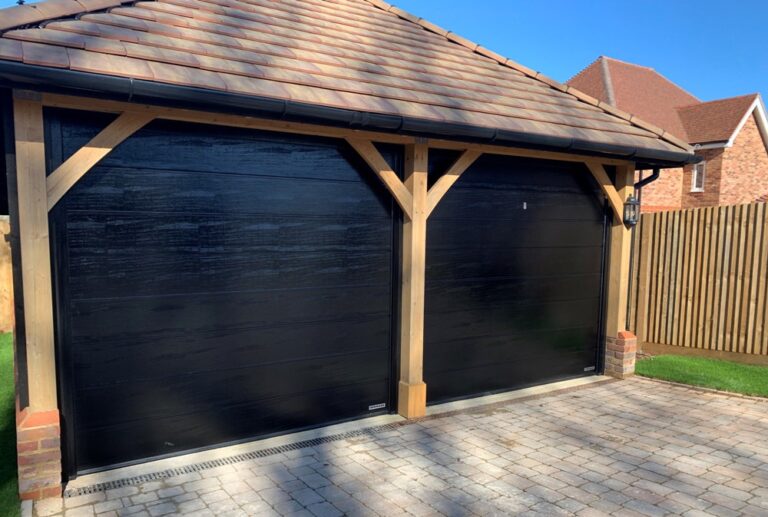 Pros and Cons of a Garage
Better protection from weather – Obviously, the full enclosure of a garage allows it to provide more protection to your vehicle from all types of weather.
Security against theft – A garage with a door that locks securely will also protect your vehicles from other dangers like theft or vandalism.
Storage – Large items like bicycles, lawnmowers, sporting equipment, Christmas decorations, and so on, can be conveniently stored in a garage.
Shelves and cabinets – A garage can also be fitted with shelves that allow you to store even more items. This is very convenient for reducing clutter around the house, especially if you do not have an attic or a basement.
Tedious permit application – If your home does not currently have a garage and you are mulling the idea of installing one, you will find out that getting a permit can be a long process.
Expensive – You will have to prepare a sizable budget for the construction of a new garage because this can cost a lot, possibly even exceeding €30,000.
Long construction process – The actual building of a garage can take several days or sometimes even weeks to finish, depending on the size and complexity of the structure you need.
Pros and Cons of a Carport
Easy installation – An obvious advantage of a carport is that it is so much faster and cheaper to install. The entire job can be completed over a weekend or even within a day, especially if you are quite handy or if you hire an experienced company, like Statek Wood, to handle the construction.
Fewer permits to secure – It does not necessarily require a permit to put up a carport, so that's one less thing to worry about. Being an unenclosed space, a carport is not covered by fire safety regulations and other city requirements.
Good ventilation – The lack of walls comes with the advantage of better ventilation for your vehicle.
No side protection – The biggest drawback that one would immediately think of with a carport is that it will not completely protect your vehicle from all sides. But if you live in a place that doesn't get a lot of storms or very strong winds, you don't really need to wall in your vehicles, anyway.
No safe storage – Since there are no walls, you can't create built-in shelving for storage. You can maybe put some boxes in your carport garage if you have space, but it won't be secure due to the lack of walls.
Things to Consider Before You Turn Carport into Garage
If you already have an existing carport, it could really be an improvement if you convert it into a garage. But before you do so, there are a few things that you need to take into consideration.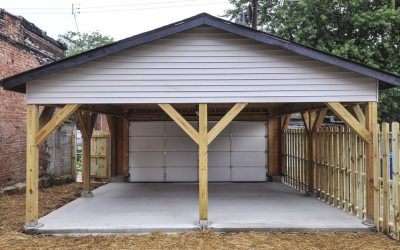 If you already have an existing carport, it could really be an improvement if you convert it into a garage. But before you do so, there are a few things that you need to take into consideration.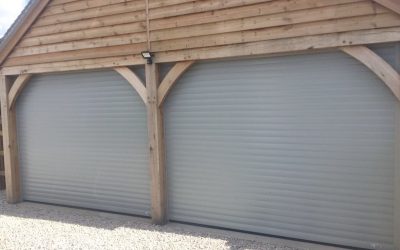 Check Building Codes and HOA Regulations
For starters, you should check for HOA regulations and local building codes. Make sure that any construction project you are planning would comply with these codes and regulations. A fire-rated wall is likely to be necessary if the carport garage is to be attached to the main house.
Assess the Current Carport Condition
It is required to do a thorough checking of the existing structure of the carport. This is how you can gauge the feasibility of a carport with a garage conversion. You should pay close attention to the condition of the support posts and the shingles on the roof, if you have them.
Before you start to turn carport into garage, you should make certain that the slab is big enough to accommodate a garage. For a single-car garage, you need a slab of 20 x 10 feet. If you are going to store two cars, you want to have at least 20 x 20 feet of a concrete slab. You should also check that a standard 8-foot garage door will fit, otherwise, you will need to have the roof raised.
If you want to turn carport into garage without a hitch, it is important that you select the right builder to do the job. You need a company that can guarantee unparalleled quality through experience and competence. This is what Statek Wood is all about. For more than a decade, we have been specializing in the manufacture and installation of garage carports and other wooden outdoor structures in Estonia and many parts of Europe.
Whether you want to turn carport into garage or wish to install an entirely new wooden carport attached to the garage, Statek Wood has got you covered. Just call us today and tell us what you are looking for. It would be our pleasure to create exactly the kind of carport that you need.
Our precise craftmanship has been achieved through 10 years of experience in prefabricated house production.
We manufacture carports only from high-quality calibrated and strength-graded C24 wood. 
Every carport & pergola is designed with care, competence, experience and impeccable quality.
We offer to consult, provide a variety of choices to choose from, and work toward their approval.