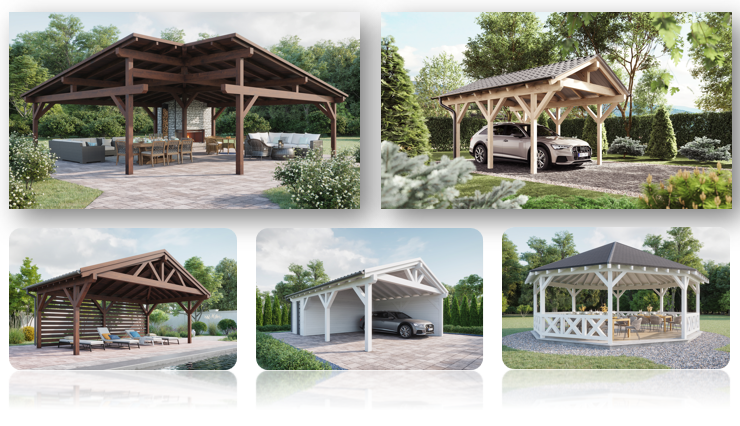 At our company, we take pride in offering a wide range of high-quality carports and pergolas to suit the needs of all our customers. Whether you are looking for a stylish and durable carport to protect your vehicle from the elements, or a beautiful pergola to add shade and comfort to your outdoor living space, we have something to fit your needs.
Payment terms for our products:
The first installment – technical drawings with 3D pictures for 300-.€
The second installment – before the start of manufacturing, 50% of the total balance
The final installment – when your product is ready, 50% of the total balance
We understand that not all properties come in the same sizes and in order to find a perfect solution for our customer's unique needs and preferences, we also accept custom orders.
At our company, we believe that clear communication and mutual understanding are essential to ensuring that our customers are completely satisfied with their orders. That's why we start every customer order with technical drawings, to ensure that we are all on the same page before proceeding with production.
To help us understand your ideas, we invite you to either provide us with hand-drawn sketches or take an existing product as a reference. Our team of experts will use these drawings to create detailed technical drawings that illustrate the design and specifications of your custom product.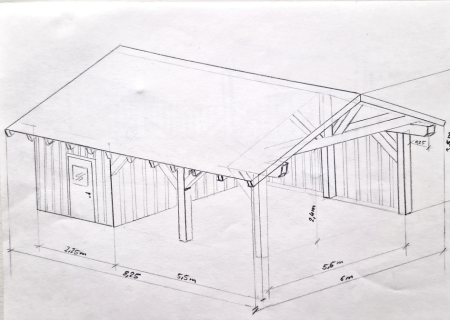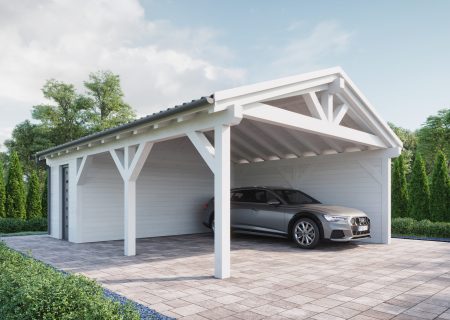 Once we have a clear understanding of your requirements, we will provide you with a variety of design proposals and different profiles to choose from. Our goal is to offer you as many options as possible, to ensure that you get exactly what you need.
We understand that every customer is unique, which is why we are also happy to provide on-site assessments if necessary. Our team can visit your location to take measurements and assess any potential challenges or limitations, to ensure that your custom product is tailored to your specific needs and environment.
Payment terms for our products:
The first installment – technical drawings with 3D pictures for 300-.€
The second installment – before the start of manufacturing, 50% of the total balance
The final installment – when your product is ready, 50% of the total balance
Be the author of your
Carport
Pergola
Canopy
Carport
Pergola
Canopy