Carports directly from the manufacturer
---
Statek Wood OÜ is a company located in Estonia, specializing in the manufacturing and mounting of carports and pergolas.
We design and manufacture according to your wishes. Our team of engineers supports you throughout the process, from planning and verifiable statics to execution. The process can begin by taking one of our models as a reference or creating an individual product.
Every carport & pergola is designed with care, competence, experience, and impeccable quality.
Carports & Pergolas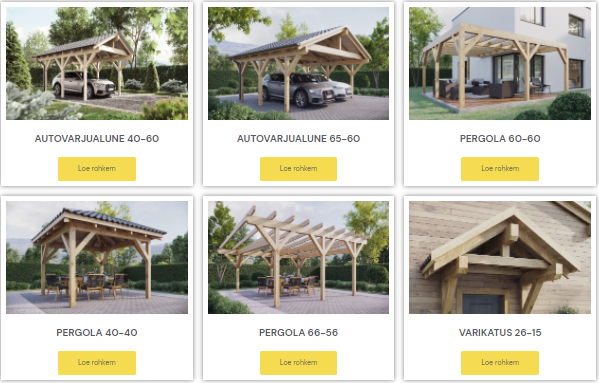 Carports born from correct material selection and profound technology.
Wood is a living material that has found its way in modern construction due to its ecological properties and sustainability. Every carport manufactured at our factory comes with great care and expertise, made from dried spruce. All of our wood is sourced from controlled cultivation.
The external inspections, the continuous internal quality control and the CE identifying marks on the timber are all part of a multi-step, overlapping quality assurance system that ultimately guarantees consistently high quality across all of our timber.
The production of our premium carports with tongue-and-groove joints always delivers visibly high quality timber.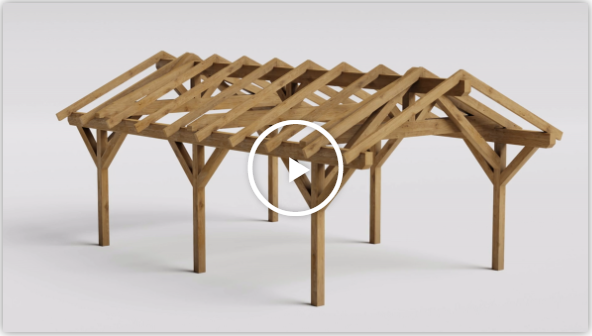 What benefits does our production offer?
We manufacture carports only from high-quality calibrated and strength-graded C24 wood.
We use only 13 meters long finger-jointed construction timber. so there are no connections in your carport or pergola, that might lessen its strength properties.
More than ten years of experience in the field of house construction ensures the efficiency of our
products and customer satisfaction.
Contact information
EMAIL
info@statekwood.com
PHONE NUMBER
+372 560 800 63